Script Software Consultancy is in the business of providing premier Consulting, Website Development, Outsourcing and Application Development and Management services and solutions to clients.
Script Software Consultancy brings in a collective experience of more than 10 years in the business of providing global consultation, website development, application development and management, and outsourcing service and solutions to aid your needs.
Script Software Consultancy gives you the ability to deliver Information Technology resources to your organization quickly and efficiently by giving you the brainpower of highly qualified IT consultants and specialists. Read More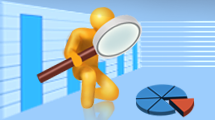 Information and Workflow Management for Small to Large Enterprises
A complete collaboration and workflow solution for small to large enterprises, educational institutes and government/ non-profit organizations.

Software Consulting
Strategic consulting, product engineering and re-engineering, performance and security of application Read More

Web Solutions
Online business consulting, interface design, web application development and integration, php programming, SEO Read More

Business Intelligence
Data warehouse management, data mining, data integration, analysis and report services, operation research